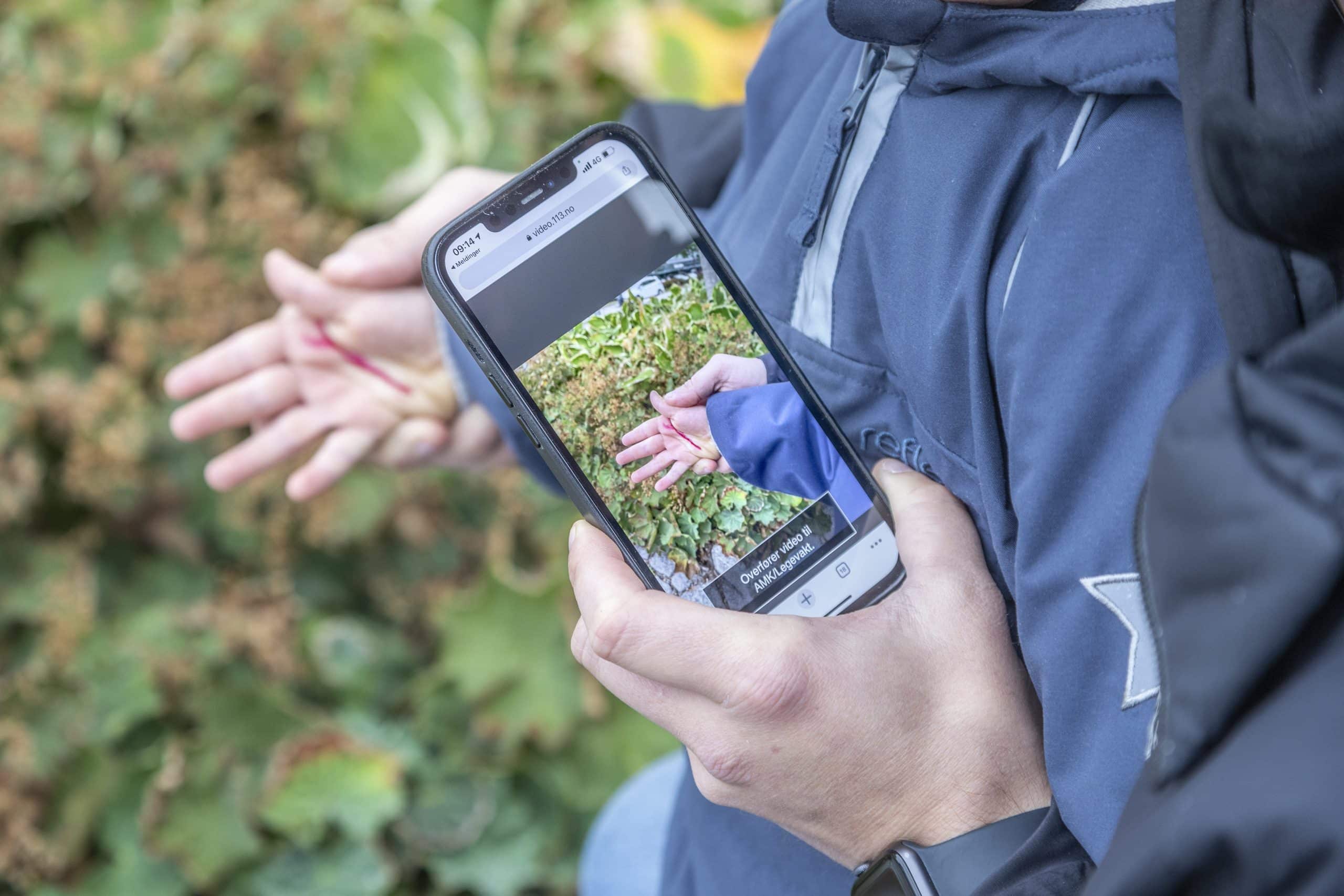 Video used in emergency calls over 150,000 times in Norway
Emergency and medical centers across large parts of Norway have implemented video streaming from callers' mobile phones. So far, the solution has facilitated well over 150,000 video transmissions.
Text: Rolf Magnus W. Sæther

Published: Aug 21 2023
The Norwegian Air Ambulance Foundation has developed the video transmission solution in collaboration with the Directorate of Health. When someone dials the Norwegian emergency numbers 113 or 116 117 for medical assistance, the operator can access the caller's mobile camera – with their consent.

«In unclear situations, video has helped the operators understand what is happening with the caller. It has been life-saving in some cases,» says Steinar Olsen, Director of Emergency Medicine and Preparedness at the Directorate of Health.

Video streaming helps the operators at the Emergency Medical Communication Centers (EMCC) and medical centers to assess patients' injuries or illnesses. If first aid is required, it becomes easier to guide the caller.

«Even in less urgent situations, video has clarified the situation so that the patient doesn't necessarily need to go to the medical center. This frees up resources that can be used where they are truly needed,» says Olsen.

Since its inception in 2020, most of the country's 16 EMCC centers and 94 medical centers have implemented video consultations with patients.

On average, 2,000 video transmissions per week are conducted to emergency call centers using the video solution developed by the Norwegian Air Ambulance Foundation.

«Early notification and correct response are critical when lives and health are at stake. We are very pleased that our video solution is now used in large parts of the country. We will continue working hard on research and development that helps patients outside the hospital,» says Hans Morten Lossius, Secretary General of the Norwegian Air Ambulance Foundation.
Further development
Research is currently being conducted on the effect of using video in medical centers. The solution is continually being developed, supported by the Norwegian Air Ambulance Foundation's 300,000 private donors and 4,000 supporting businesses.

«We have also developed an app that enables video streaming from the ambulance's phone to the EMCC and medical centers. The operator at the center can connect with a relevant resource person, such as a doctor, through the video stream,» says project manager Stine Ness at the Norwegian Air Ambulance Foundation.

«This project shows that public collaboration with non-profit organizations can be groundbreaking. The Norwegian Air Ambulance Foundation initiative has been crucial in implementing this quickly. We are confident that video will maintain as an important tool. In the future, more types of technology will change how the healthcare system operates,» says Steinar Olsen at the Directorate of Health.